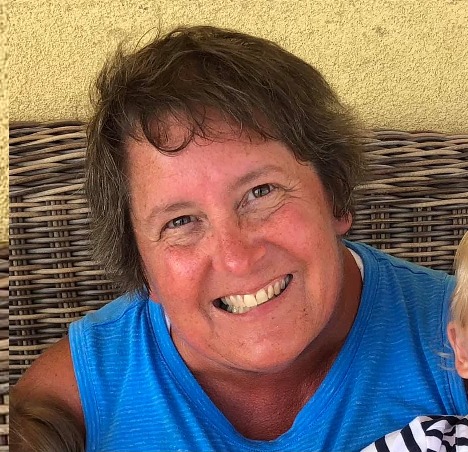 It is with sadness that we report that Patty Swisher, President of the Glenhurst Board
of Directors, passed away on March 16, 2021 after her valiant battle with cancer.
She was truly a Cancer Warrior.
Patty was elected to the Board in 2018, serving as Secretary and President respectively.
She was instrumental in the installation of Dog Waste Stations and the Park/Playground for
the community, implemented Social Committee practices and worked diligently to ensure
that Glenhurst is a safe and prosperous place to live. We will miss her positive attitude and energy.

Our thoughts are with Patty's husband Mike, who continues to live in Glenhurst and her son
John who resides in Chicago and was the light of her life.

A tree and plaque will be planted/placed in the Glenhurst Park in Patty's memory.


           *******************************************************************




Glenhurst Residents - Once registered you will have access to all of the
pages on the site.



Glenhurst is a quiet community located SW of Interstate 70 in Wentzville, MO. 
There are 329 connected and stand alone homes which are governed by DCCRs
and an HOA Board of Directors.

For more information or for Trustee Letters, please contact the community manager:
Debbie Lombardino, Community Manager
314-753-2779


[email protected]





Your HOA Management Team, LLC




P.O. Box 103




Wentzville, MO  63385


yourhoamanagementteam.com


[email protected]



City of Wentzville contact info:
636-327-5101 City phone number

Mayor Nick Guccione


(636) 639-0354




[email protected]


      
Doug Forbeck


Community Development Director




(636) 639-2031




[email protected]





Douglas Lee
Assistant Director of Public Works    
(636) 639-2052
[email protected]



Alderman-Ward 1                                           Alderman-Ward 1
Bryan Harr                                                    Robert Hussey
(636) 466-6006                                               (636) 357-1934
[email protected]                        [email protected]


POLICE DEPARTMENT


(636) 327-5105



Mike Mainieri, DSN


Community Liaison Officer




(636) 466-3414




[email protected]






S

tate Government contact info:


www.mo.gov